Banksy Does New York – HBO
LIP SYNC BATTLE – Paramount Network [Matador Content, LLC is not associated in any way with Matador Recordings, LLC.]
Boy Band – ABC [Matador Content, LLC is not associated in any way with Matador Recordings, LLC.]
Give Me Future – Apple Music [Matador Content, LLC is not associated in any way with Matador Recordings, LLC.]
WHAT WOULD DIPLO DO? – VICELAND
Lip Sync Battle Shorties – Nickelodeon [Matador Content, LLC is not associated in any way with Matador Recordings, LLC.]
SafeWord – VH1
The Who Was? Show – Netflix
FightWorld – Netflix
Scaled – Animal Planet
Wigstock – Pier 17 NYC
Who Will Rock You? – Topgolf
Master of Arms – Discovery – Premieres November 2nd!
Legends Never Die: The Sandlot Story – Fox Sports
The Boxing Beat with Dan Rafael – ESPN
In This Corner – ESPN
Camp Life – ESPN
Love, Cecil – Zeitgeist Films
Larger Than Life: The Kevyn Aucoin Story – The Orchard
The Rape of Recy Taylor – The Orchard
Bridezillas: Scared Fit – WeTV
Big Papi Needs a Job – Fusion
Do or Dare – Facebook Watch
Cosplay Melee – Syfy
Geeking Out – AMC
Hellevator – GSN
Project Runway: Fashion Startup – Lifetime
Great Minds with Dan Harmon – History
Hurricane of Fun: The Making of Wet Hot – Netflix
Exclusive behind-the-scenes footage offers a glimpse into the comic minds behind a "Wet Hot" summer-camp cult hit featuring many future stars.
Available now on Netflix!
The Post Up – RedBull TV
What's Your Custom? – Redbull TV
TIME AND PUNISHMENT: A Town Hall Conversation with Jay-Z – Spike
Roots of Fight Presents Ali: Birth of the Greatest – Spike
Clash Royale: The Crown Duel – Supercell
My Life Is a Telenovela – WeTV
Super Into – TruTv
Big Fix Alaska – National Geographic Channel
Macy's Fashion's Front Row 2016 – E!
SEX ON// – HBO
Alaska Proof – Animal Planet
COUNTRY BUCK$ – A&E
BORN IN THE WILD – LIFETIME
EPIC BAR BUILDS – DISCOVERY CHANNEL
Welcome to Fairfax – PIVOT
LIGHTS OUT – SPIKE
Epic Ink – A&E
By Sidney Lumet – PBS
Viralocity – Comedy Central
The Spot with Craig Carton – Spike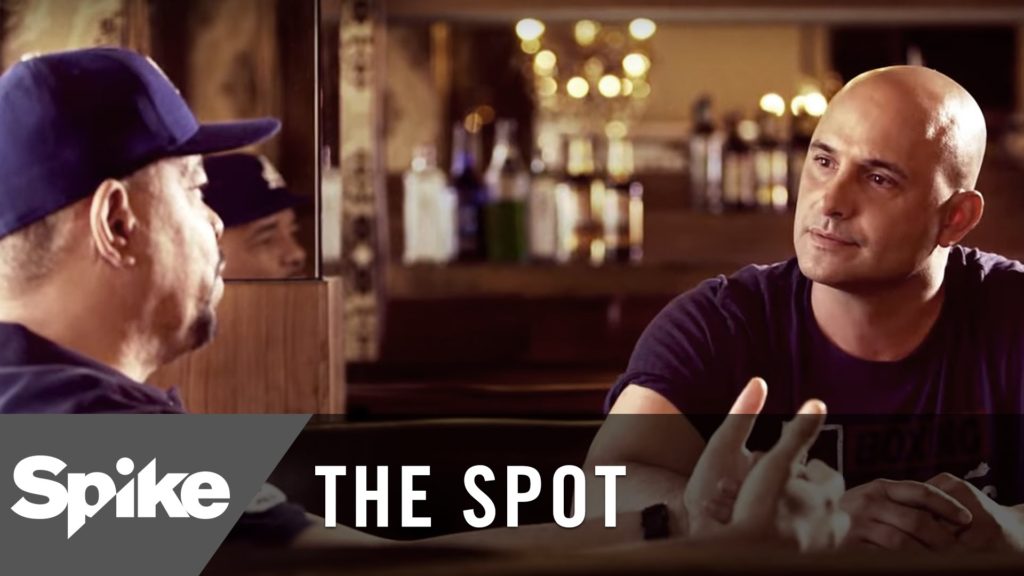 This is The Spot with Craig Carton, where stars take us back to the places they love before anyone else knew their names.
Episode 1: Ice-T
Episode 2: Craig Robinson
Story Time with Fat Jew – Maker Studios
Riding Shotgun with Michelle Rodriguez – Yahoo! Autos
Creator's League Live – Pepsi Studio
Remember That Time – CBS Interactive
Wreckroom – Maker Studios
Cement Heads – A&E
A Very Barry Branson – GREAT AMERICAN COUNTRY
NAIL'D IT! – OXYGEN
Big Night Out – FYI
Underground Poker – Discovery
Pythonathon – National Geographic
Hillary Clinton Interview | THE CONVERSATION WITH AMANDA DE CADENET – lifetime
Production Services
My 360 – Samsung Milk VR
Joyrides – Samsung Milk VR
HeForShe – Emma Watson Interviews Lin-Manuel Miranda – UN Women
Be The Idol – Jiangsu TV (China)
World's Greatest Knockouts: Out Cold – Spike
World's Great Knockouts: Global – Spike
UNRIVALED: ROYCE GRACIE – SPIKE
Fedor: Return of the Last Emperor – Spike
Bellator: Road to Vengeance Part 1 & 2 – Spike
Unrivaled: Amir Khan – Spike
Never Give Up: A Boxing Survival Story – Spike
TITO VS BONNAR: WINNER TAKE ALL – SPIKE
Unrivaled: Tito Ortiz – SPike
RAMPAGE VS. KING MO: WINNER TAKES ALL – SPIKE TV
Unfinished Business: Chandler vs. Alvarez – SPIKE TV
UNRIVALED: Michael Chandler – SPIKE TV
COUNTDOWN – SPIKE TV
Premiere Date: October 31 2013
Frank Shamrock: Bound by Blood – SPIKE TV
Unrivaled: Joe Warren – SPIKE TV
UNRIVALED: RUSSIAN INVASION – SPIKE TV
Inside: NY Fashion Week, The US Open, The PGA Championship – Bloomsberg